Voice Recognition Solutions for Medical Professionals
New Dragon Medical One Cloud-based Speech Recognition now available in Australia
Dragon Medical One is the latest solution by Nuance Healthcare that allows clinicians to document the complete patient record across solutions, platforms, and devices regardless of physical location using voice. Dragon Medical One utilises the most advanced speech recognition engine - with advanced AI technology - and can achieve up to 99% accuracy straight out of the box - without voice profile training!
All Dragon Medical One subscriptions include;
Implementation & Setup
End-User Training - 1 hour. One-on-one (Remote)
Software updates & upgrades
Unlimited Technical Support by VoiceX
Free PowerMic Mobile App
See Dragon Medical One in action
See the demonstration below and watch how Dragon Medical One speech recognition can improve your dictation efficiency and documentation turn-around within your practice.
Experience Dragon Medical One for yourself.  Register your obligation free Dragon Medical One Trial
Register to book your free trial of the latest Dragon Medical One speech recognition solution and the new PowerMic Mobile App in your medical practice.  Register here to for your free Dragon Medical One Trial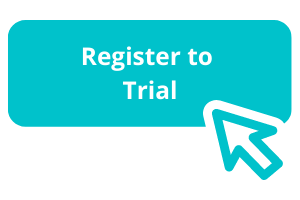 **Important Notice for Dragon Medical Practice Edition 4**
Nuance formally announced the "End-of-Sale for Dragon Medical Practice Edition" effective December 31, 2020.  This means no new or additional licenses may be purchased after this date.  The official Nuance Maintenance period for these products will remain active until December 31, 2022.  Read more..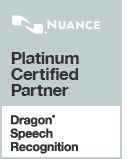 Contact Us Today
Call VoiceX today on 1300 551 778 to learn more about Dragon Medical dictation software designed for use by medical professionals. Our experts can help you make the most of medical speech recognition software to boost your productivity and efficiency.  VoiceX Technical Support Team is proud to be a Nuance Certified Partner for the entire Dragon range of speech recognition.  Our services include remote and on-site technical support plus Dragon Medical User Training Programs.
Dragon Medical Speech Recognition Software
Clinicians, not technology limitations, should dictate the patient story. VoiceX can demonstrate just how Dragon Medical speech recognition software can improve your practice's documentation turn-around speed and quality.
Dragon Medical dictation software can provide instantaneous and accurate voice-to-text transcriptions to document patients' data and other information in real-time. Physicians and other healthcare professionals won't have to spend as much time typing, as their speech will be transferred straight into the patient's medical records. Doctors can document information about their patients more comprehensively and accurately in their own words.
The new Dragon Medical One will transcribe speech into text with 99% accuracy from the very first time you use it. Dragon dictate medical software is different from non-medical speech recognition, as it's designed to take the way medical professionals speak into consideration, such as their unique syntax, style and sentence structure, ensuring exceptional accuracy.
The new, dynamic cloud-based Dragon Medical One now replaces the classic desktop application Dragon Medical Practice Edition speech recognition software..