Professional Dictation Devices
Professional dictation has evolved to allow you to work how you need and where you want, and VoiceX can assist you with selecting the right kind of digital dictation technology. Choose how you record, where you transcribe and how your dictations are transcribed.
Talk to VoiceX about how you can integrate speech recognition technology into your dictation/transcription workflow

Mobile Dictation Recording
Dictation on the go
Portable dictation recorders from Philips and Olympus allow you to create high-quality audio files on the go.
The new range of WiFi-enabled voice recorders - such as the Olympus DS-9500 now give you even more freedom to dictate and send directly from your digital dictation device, whilst still giving you familiar slide-control operation and microphones designed for voice recording.
Smartphone dictation apps - such as  Dictation Hub, SpeechLive & Olympus ODDS -  give you professional quality dictation functionality, with the convenience of simply using your smartphone.
Click here to see the FULL RANGE of Dictation Apps and Portable & Smartphone digital voice recorders from Philips & Olympus...
---

Dictation Microphones
At your desk dictation
Desktop or tethered dictation microphones provide an extremely reliable solution for dictating directly to your computer. Whether you use dictation microphones in conjunction with digital dictation software - such as SpeechLive, Philips SpeechExec Pro, SpeechExec Enterprise or Olympus ODMS - or as a stand-alone microphone for speech recognition software, our range of desktop dictation microphones provide a flexible, high-quality solution that is cost-effective.
Most dictation microphones are both PC & Mac compatible and are often highly recommended for use with Dragon speech recognition software. Choose from corded, wireless dictation microphones and now specifically designed, headset microphones - such as the new SpeechOne by Philips.
Our range includes desktop and headset dictation microphones from Philips, Olympus and Grundig.
Click here to see the FULL RANGE of Dictation Microphones from Philips & Olympus...
---
Professional Transcription Solutions
Digital Transcriber Sets
Finalise documentation with ease and efficiency with a professional transcription solution. Professional digital transcription software such as the Philips SpeechExec Pro and Olympus ODMS support staff to receive and transcribe audio via LAN, email or FTP. Integration with speech recognition software allows the option of dictation audio to be transcribed automatically from speech-to-text. Simply proofread and the job is done.
For a more flexible way of working, consider a cloud solution such as SpeechLive. No software required - just log in via your web browser on any computer, compatible with PC and Mac.
Click here to see the FULL RANGE of Transcription solutions from Philips & Olympus...
---

Dictation Management Software
Dictation & Transcription for all environments
Dictation management software puts your words to work.
The Philips SpeechExec and Olympus ODMS Dictation & Transcription management software modules are available for Windows and Mac computers and allow you to fully integrate Dragon speech recognition for automatic speech-to-text.
VoiceX provides a range of digital dictation software to suit every environment, from stand-alone applications and hosted cloud systems to on-premise, enterprise-wide solutions with Citrix, Remote Desktop and Linux support.
Click here to see the FULL RANGE of Dragon Professional speech recognition solutions by Nuance...
---

Dictation & Transcription in the Cloud
SpeechLive by Philips. Australian based hosting.
Speak. Send. Done!
No software required. Simply log into a web browser on any computer - Windows or Mac - and upload dictations, transcribe and manage all your users and settings. Be assured of security and speed with the Australian based hosted server, with real-time, double encryption.
Dictate and upload with your existing Philips or Olympus dictation recorders or use the included Philips Voice Recorder smartphone app for easy dictate and send straight from your smartphone or SpeechAir device! Also included is the new online recorder - allowing you to dictate directly to your computer via your built-in microphone or dedicated dictation microphone.
Typists now have the convenience of being able to access and transcribe from any computer that is convenient - at work, or at home. Full transcription features include speed and auto-backspace, plus the convenience of transcribing via a USB foot control.
Click here to read more about the SpeechLive Cloud Dictation Solution and request a FREE TRIAL...
---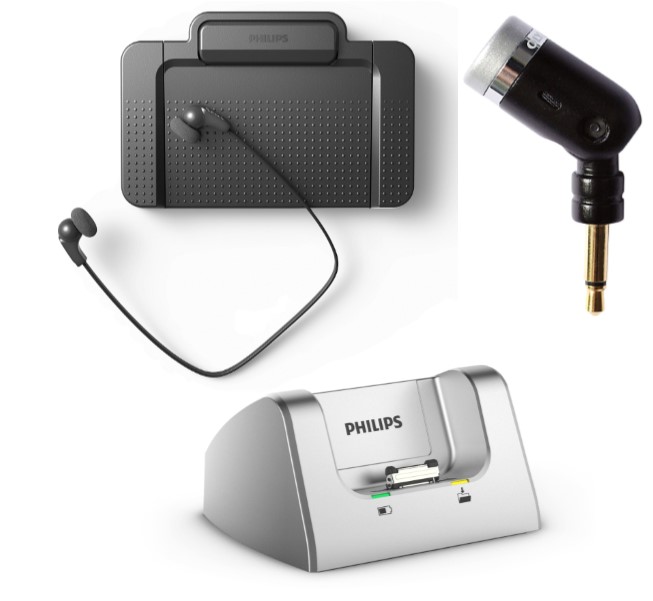 Dictation & Transcription Accessories
Headsets, sponges, foot-controls & more
VoiceX carries a large range of dictation and transcription accessories, ranging from foot-controls to headsets, replacement ear-foams and speciality microphones for recording meetings, interviews, lectures and telephone conversations. We have everything to keep your system running and improve your working experience!
Click here to see the FULL RANGE of dictation and transcription accessories...
---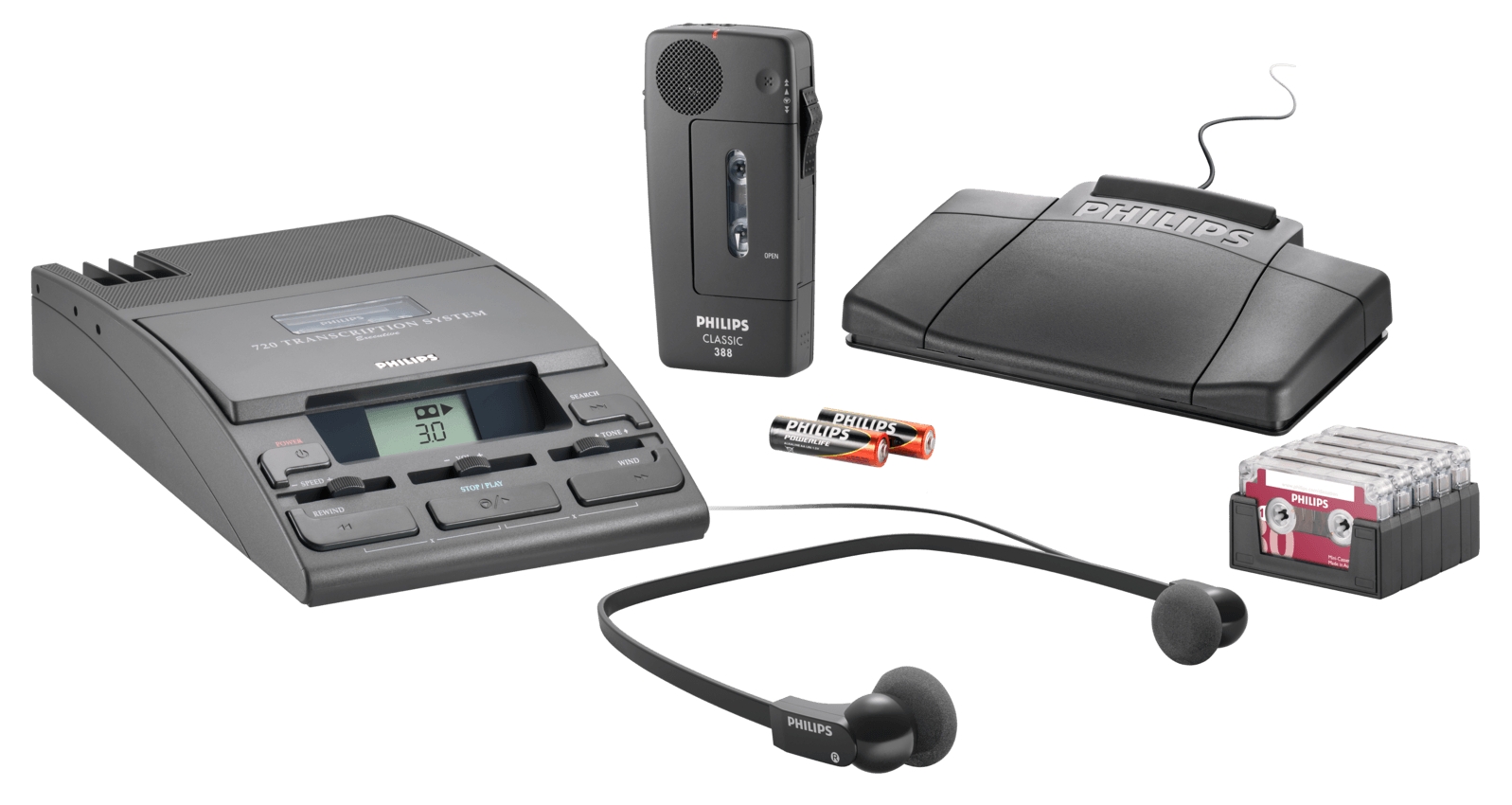 Analogue Tape Dictation Systems
Mini Cassette Tape, Micro Cassette Tape
VoiceX still stocks a complete range of analogue tape dictation recorders, dictaphone transcribers and accessories.
Click here to see the FULL RANGE of tape dictation & transcription machines...
Contact Us Today
Discover our full range of dictation and transcription solutions today. Call us on 1300 551 778 to enquire about our desktop and handheld voice recorder transcribers and digital dictation devices.