Introducing the new...
Dragon Professional Anywhere with Dragon Anywhere Mobile App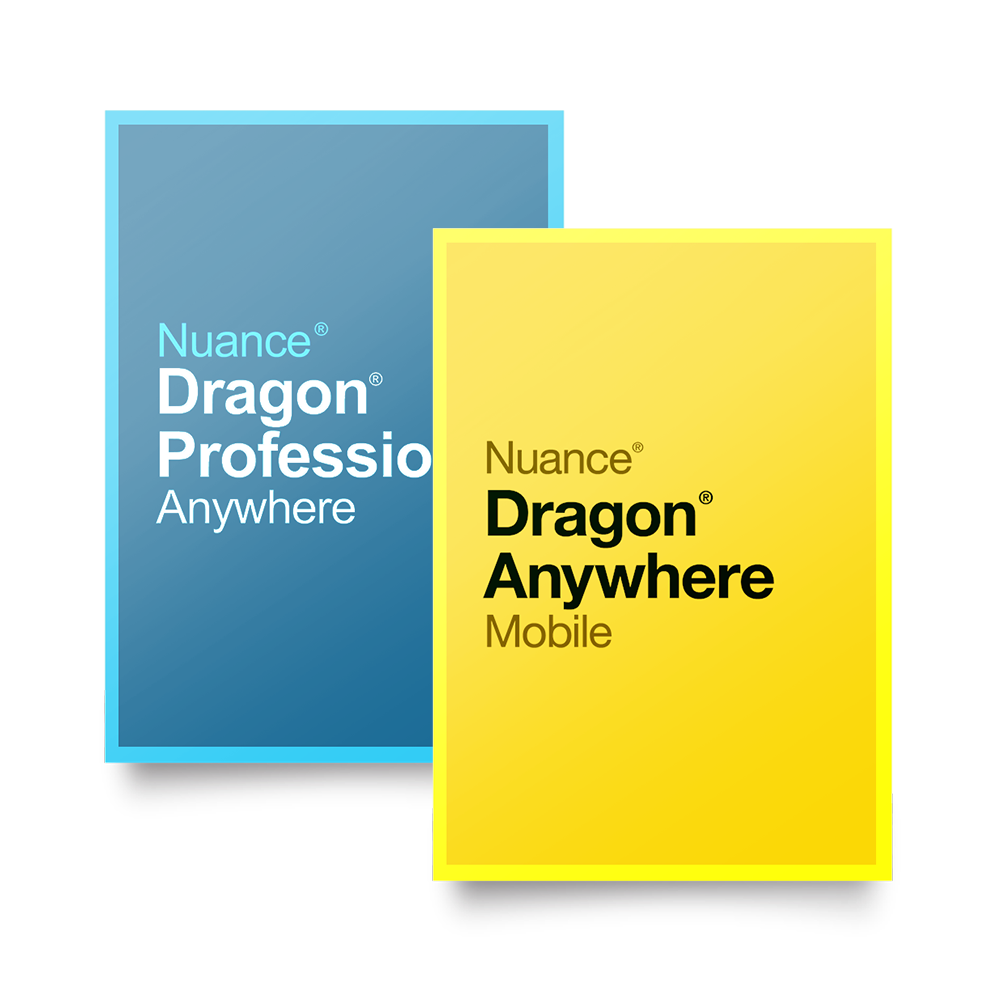 The latest edition to the Dragon Professional speech recognition software range by Nuance is the new, cloud-based voice recognition dictation solution - Dragon Professional Anywhere.
Hosted in Australia - with Australian based technical support - Dragon Professional Anywhere allows authors to dictate from any location - especially beneficial for remote workers - now with 99% accuracy with no voice profile training. Accents are no longer a concern with automatic accent adjustment.
Dragon Professional Anywhere is an "all-inclusive" subscription that includes;
End-User Training - 1-hr (Remote, One-on-One)
Software Updates & Upgrades
Unlimited Technical Support via VoiceX (Australian Based)

Free 

Dragon Anywhere Mobile App for dictation on your iOS or Android device
Dragon Professional Individual V15 and Dragon Professional Group V15 are also still available...
Try Dragon Professional Anywhere - FREE

Looking at how you can work smarter - not harder - in 2022?  We challenge you to give speech recognition a go.

Register now with VoiceX for an obligation free trial to the new Dragon Professional Anywhere - including Dragon Anywhere Mobile App.  VoiceX offers free introductory training and support during your trial.
Dragon Technical Support & Training - Australia
VoiceX Communications are a proud Nuance Authorised Technical Support and Training partner for the entire range of Dragon Speech Recognition solutions.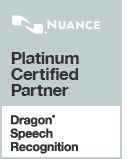 The new Dragon Professional Range Includes;
Dragon Professional Anywhere Cloud-based Speech Recognition
Latest Nuance Speech Recognition Engine - powered by AI Technology
Licensed per author (transferable)
Access from any computer with your personalized Dragon profile securely stored in the cloud
Citrix, Windows Remote Desktop Services, VMware and other virtual environment support
Thin Client Support
Includes Dragon Anywhere Mobile App for professional dictation on any iOS or Android device
Includes unlimited technical support
Includes 1-hour end-user training
Includes all software updates, upgrades & feature enhancements
Multiple subscription options
Volume license discounts
Dragon Professional Group V15 Speech Recognition Software
Licensed per author
Unlimited software installations
Volume License Discounts
Support for Citrix & Remote Desktop environments
Optional Dragon Upgrade Assurance
Optional VoiceX Technical Support Agreement
Optional Nuance NMC for user management
Dragon Professional Individual V15 Speech Recognition Software
Licensed per author
Install on up to 4 computers per author
Optional VoiceX Annual Support Agreement
Academic / Student/Teacher Discounts
The Capabilities of Nuance Dragon Professional Software
Import and export customised wording and phrasing, including acronyms, business-specific terminology and more, minimising corrections and boosting productivity
Make custom voice commands to insert regularly used text and graphics
Formatting can be applied by voice for bolding or underlining words, and for changing how abbreviations, dates, phone numbers and other information appears
Ensures accuracy with speakers who have accents or are recording in noisy environments
Enquire Today
Creating documents and reports is incredibly easy thanks to Nuance Dragon NaturallySpeaking professional software and microphones. Call VoiceX today on 1300 551 778 to speak to our team about the benefits of using Dragon NaturallySpeaking 15 software for work applications.