Using Dragon on an Apple Mac
Is Dragon Compatible with Apple Mac?
Unfortunately, Nuance no longer produces any speech recognition products compatible with Apple Mac OS.  This means that Dragon Speech Recognition (software and cloud solutions) cannot run natively on macOS, however, Dragon can still be used on macOS machines in one of the following ways: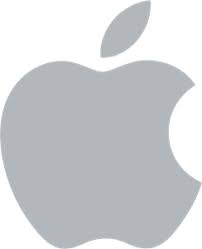 VMWare or Parallels® – These applications run a Windows operating system "virtually" within macOS. Any version of Dragon can then be installed on this virtual OS and natively control other Windows applications. Dictated text can be copied across platforms into applications running on macOS if required. The cloud-based versions of Dragon, such as Dragon Medical One, Dragon Professional Anywhere and Dragon Legal Anywhere are particularly well suited to this approach since it is very lightweight so minimal resources need to be allocated to the Windows OS. Other Dragon versions - such as Dragon Professional Individual & Dragon Professional Group - will also work this way, however, system resources must be considered. A Philips SpeechMike or other USB microphone can be used with this approach.
Read more about Parallels®
Read more about VMWare
Windows Remote Desktop Service /Terminal Server or Citrix – If you connect to a Windows-based server, you can install some versions of Dragon on the server itself where it will be able to natively control other applications on the server. PowerMic Mobile (only available for Dragon Medical One) is especially helpful here, as the server administrator may not otherwise allow the server to capture audio from a traditional microphone. This also relaxes the internet speed requirements, as high-definition audio need not be streamed to the server.
Read more about Windows Remote Desktop Service (Terminal Server)
Read more about Citrix
Apple Boot Camp – This approach splits your Mac's disk into two parts – one for macOS and one for Windows – allowing Windows applications like Dragon to be used as though your Mac were a Windows PC. Your macOS applications will not be available while running Windows, however, system resources are less of a concern as Windows will have access to all that is available. The virtual OS approach is still preferred where there are sufficient resources available to run both operating systems simultaneously.
Read more about Apple's Boot Camp
The VoiceX Support Team will be more than happy to discuss your requirements and assist you with selecting the option that will best suit your needs and let you run the Dragon Speech Recognition solution of your choice on your Mac hardware.